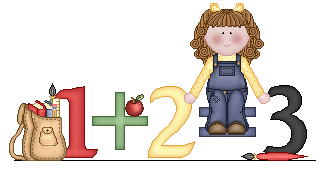 Welcome to Ms. Pico's
First Grade Class
Dear Parents,
We hope you are as excited as we are to start this new school year. We realize it is not what we are used to, but we are going to do everything we can to make it a successful school year. Please be patient with us as we're learning as we go.
We will be using google classroom for our online teaching. As we're writing this, we have all the students able to log in and participate in our virtual classroom. All first-grade students are using Ms. Pico's classroom to enter into our virtual classroom. Ms. Delgado had some technical issues when she was setting up her own room, so we joined our classes together. Please navigate this site with your child. We have included some pretty exciting libraries as well as math arcade games they can get into while we're not online.
Ms. Delgado and I are very excited about being a team. We will be doing all our lessons together. Please feel free to contact us at any time if you have any questions or concerns. We are going to work together to make this a very successful year!
These are uncertain times, but we'll get through them. Remember to help each other and stay safe!
Ms. Delgado & Ms. Pico